No Reformer Required
The AeroPilates Precision Series Cadillac Studio Tower is a standalone AeroPilates accessory designed to provide you with a powerful, full-featured workout, without the need for a Reformer. The Studio Tower comes with several different exercise configurations that stretch and strengthen the body in a gentle, low-impact manner.
Use the included push-through bar, roll down bar and arm and leg springs for a nearly endless variety of exercises. With the padded platform, it's easy to do any exercise standing up, seated or lying down. Alter the angle and/or height of your chosen exercise by adjusting the clips and screws at various stations. Clips can be found on each bar and spring, making it easy to adjust on-the-fly.
Total-Body Sculpting
Burning calories, increasing flexibility and toning upper and lower body muscle is simplified with the AeroPilates Precision Series Cadillac Studio Tower.
Use the push-through bar for both upper and lower body work. Focus on front side muscle groups with exercises like chest press, front shoulder raises and a gentle leg press. If you want to switch to a greater focus on back-side upper and lower body groups, use the bar for exercises like deep back stretching, leg extensions or flutter kicks.
The roll-down bar is ideal for articulation of the spine and assisted ab or back exercises. One of the best parts about the roll-down bar is that during any exercise, core muscles are engaged and can be targeted specifically with the springs.
To work specific, highly-focused muscle groups, use the arm and leg springs.
Take your workout a step further and follow along with four guided workout videos demonstrating how to use your Tower to its max potential. AeroPilates expert Shauna Smith-Yates leads you through an Upper Body, Lower Body, Core and Full Body Cadillac Routine. Streams to your smartphone, PC, tablet or television.
Precision Series Quality
As with all of the other products in the Precision Series line, the AeroPilates Cadillac Studio Tower is engineered to provide a precise workout and extended, lasting comfort. The included padded platform keeps you stable and firm during seated, standing or supine exercises.
The set of double loop straps included offer comfort for both the feet and hands and, best of all, can be interchangeably used on any apparatus. The foam-padded handle on the push-through bar and wooden handle on the roll down bar also aid in comfort.
Upgrade your fitness potential with the all-in-one fat burning, muscle toning AeroPilates Precision Series Cadillac Studio Tower.
Standalone accessory offers full-featured, AeroPilates workout
No reformer required
Includes four expert-guided, online workout videos, Cadillac - Core Workout, Cadillac - Upper Body, Cadillac - Lower Body, Cadillac Workout
Spring-loaded push through bar, roll down bar and arm and leg springs allow for wide, full-body exercise variety
Padded platform for extended comfort
Clips and screws for easy exercise and/or height adjustment
Foam protector for push-through bar spring
Textured, plastic hand grips
Double loop fabric hand/foot straps
Solid steel frame construction
Recommended use:

Use at home to improve flexibility, strength, and reduce stress.

Material:

Steel frame, steel springs, padded platform, plastic handle grips, padded hand and foot loops, wood bar

Product Color:

Precision gray, white, light wood and back

Comfort Elements:

Padded, upholstered top

Targeted Training:

Includes:

Studio Tower , manual, and four expert-guided, online workout videos, Cadillac - Core Workout, Cadillac - Upper Body, Cadillac - Lower Body, Cadillac Workout

Assembly:

Some assembly required

Dimensions:

76.75" x24.25" x67"

Weight:

79 lbs.
Stamina Products Inc. warrants our products to be free from defects in materials and workmanship at the time of the original purchase from an authorized retailer. In the event that a product becomes defective, please contact us by phone at 1-800-375-7520 or send written notification to the address listed on the Contact Us page of this website.
If the defect is under the limited warranty, you may be requested to return the product or part to us for repair or replacement. Stamina Products Inc. reserves the right to require the customer to pay for the return shipping of the item.
Warranty information on a specific product can be found toward the back of the Owners Manual or you can call us at 1-800-375-7520. The warranty will not apply to any product that has been subject to commercial use, abuse, misuse, or any type of modification by the consumer.
To confirm your rights as described in the warranty statement, be sure to complete the Product Registration Card and mail it to us promptly! Or register on-line here.
Note: Some states do not allow limitations on how long an implied warranty lasts, so the above limitations may not apply to you. Some states do not allow the exclusion on limitation of incidental or consequential damages, so the above limitations or exclusions may not apply to you. This warranty gives you specific legal rights, and you may also have other rights which vary from state to state.
User Manual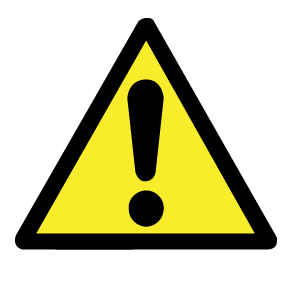 WARNING: Cancer and Reproductive Harm – www.P65Warnings.ca.gov
California Proposition 65 Warning
The California Safe Drinking Water & Toxic Enforcement Act of 1986 (Prop 65) Explained:
In 1986, California voters approved an initiative to address concerns about exposure to toxic chemicals. That initiative became the Safe Drinking Water and Toxic Enforcement Act of 1986, commonly known as Proposition 65.
Proposition 65 requires the State of California to publish a list of chemicals known to cause cancer, birth defects, or other reproductive harm. This list, which must be updated at least once a year, has grown to include over 900 chemicals since it was first published in 1987.
Proposition 65 requires businesses to provide Californians with a clear and reasonable warning about chemicals in the products they purchase, in their home or workplace, or that are released into the environment. By providing this information, Proposition 65 enables Californians to make informed decisions about protecting themselves from exposure to these chemicals. Proposition 65 also prohibits California businesses from knowingly discharging significant amounts of listed chemicals into sources of drinking water.
The Office of Environmental Health Hazard Assessment (OEHHA) administers the Proposition 65 program. OEHHA, which is part of the California Environmental Protection Agency (Cal/EPA), also evaluates all currently available scientific information on substances considered for placement on the Proposition 65 list.
What this means to you:
While the proposition was created to protect drinking water sources from chemical contamination, the scope of the law has expanded over the years. It now includes over 900 chemicals and also pertains to (but is not limited to) exposure through touch, inhalation, ingestion, or skin contact.
The Proposition 65 warning can now be found on products that may contain a small amount of over 900 chemicals or ingredients that the OEHHA lists as a carcinogen or reproductive toxicant. This includes vinyl, coatings, plastics, and much more. Many of the elements listed under Proposition 65 are common additives found in everyday items.
Because of the vast array of products that might contain one of the chemicals or ingredients on the list, we must include Proposition 65 warnings in our communications with you. We are required to use exact wording as specified by the state of California. While the warning sounds alarming, the purpose is to notify you of the potential risk so that you can make an informed buying decision.
FAQ's:
Why don't all distributors of exercise equipment provide warnings on their products?
Stamina Products complies with all federal and state regulations regarding toxic chemicals and heavy metals. And while we cannot control what our competitors do, we can make sure that our products comply with the requirements of Proposition 65 so our customers can make an informed buying decision.
Why are all products labeled instead of only those that are sold in California?
Our products are distributed nationwide. It would be very difficult to determine which products will ultimately be bought, sold, or brought into California. Therefore, to ensure that we are in compliance with Proposition 65 requirements, we are including the warning in all of our products.