Bounce, Burn Fat and Build Endurance
Add all the benefits of cardiovascular fitness to your Pilates workout with the Cardio Rebounder. In fact, with the Cardio Rebounder, you will reach and maintain your target heart rate as effectively as with a treadmill. But unlike the treadmill, the Cardio Rebounder is gentle on your joints. Plus, since you are lying on your back, there is little concussion on your legs, hips or spine.
Cardiovascular fitness completes the strength based flexibility training you are already getting with your Pilates workout. The one-of-a-kind AeroPilates Cardio Rebounder can be used on the specially designed 55-4286 and 55-4287 AeroPilates® Reformer. You simply remove the interchangeable foot bar and place the Cardio Rebounder in its place.
The included, online streaming 20-minute Pilates workout video featuring Pilates expert Marjolein Brugman takes you through a low-impact cardio workout that you can customize to fit your fitness level.
The AeroPilates® Rebounder fits the Stamina 55-4286 and 55-4287 AeroPilates® Reformer (sold separately).
AeroPilates Cardio Rebounder Includes 20 minute cardio workout video
Combines popular trampoline moves with a Pilates reformer for a low concussion cardio workout
Increases the cardiovascular results to burn more calories
Fits AeroPilates reformer models 55-4286 and 55-4287
Recommended Use:

Use with AeroPilates 55-4286 and 55-4287 reformer to add cardiovascular fitness to your Pilates workout. The rebounder workout is low-impact and aids in weight loss.

Material:

Steel frame, nylon pad

Product Color(s):

Black

Comfort Elements:

Trampoline-like pad gives you an impact-free cardiovascular workout

Target Training:

Improves cardiovascular fitness, core strength

Includes:

AeroPilates Free-Form Cardio Rebounder, 20 minute workout video, owner's manual

Assembly:

No assembly required
90 days limited warranty
Stamina Products Inc. warrants our products to be free from defects in materials and workmanship at the time of the original purchase from an authorized retailer. In the event that a product becomes defective, please contact us by phone at 1-800-375-7520 or send written notification to the address listed on the Contact Us page of this website.
If the defect is under the limited warranty, you may be requested to return the product or part to us for repair or replacement. Stamina Products Inc. reserves the right to require the customer to pay for the return shipping of the item.
Warranty information on a specific product can be found toward the back of the Owners Manual or you can call us at 1-800-375-7520. The warranty will not apply to any product that has been subject to commercial use, abuse, misuse, or any type of modification by the consumer.
To confirm your rights as described in the warranty statement, be sure to complete the Product Registration Card and mail it to us promptly! Or register on-line here.
Note: Some states do not allow limitations on how long an implied warranty lasts, so the above limitations may not apply to you. Some states do not allow the exclusion on limitation of incidental or consequential damages, so the above limitations or exclusions may not apply to you. This warranty gives you specific legal rights, and you may also have other rights which vary from state to state.
User Manual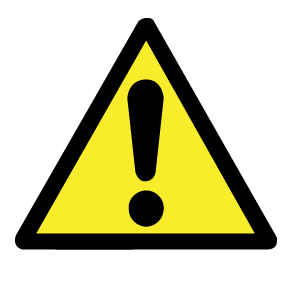 WARNING: Cancer and Reproductive Harm – www.P65Warnings.ca.gov
California Proposition 65 Warning
The California Safe Drinking Water & Toxic Enforcement Act of 1986 (Prop 65) Explained:
In 1986, California voters approved an initiative to address concerns about exposure to toxic chemicals. That initiative became the Safe Drinking Water and Toxic Enforcement Act of 1986, commonly known as Proposition 65.
Proposition 65 requires the State of California to publish a list of chemicals known to cause cancer, birth defects, or other reproductive harm. This list, which must be updated at least once a year, has grown to include over 900 chemicals since it was first published in 1987.
Proposition 65 requires businesses to provide Californians with a clear and reasonable warning about chemicals in the products they purchase, in their home or workplace, or that are released into the environment. By providing this information, Proposition 65 enables Californians to make informed decisions about protecting themselves from exposure to these chemicals. Proposition 65 also prohibits California businesses from knowingly discharging significant amounts of listed chemicals into sources of drinking water.
The Office of Environmental Health Hazard Assessment (OEHHA) administers the Proposition 65 program. OEHHA, which is part of the California Environmental Protection Agency (Cal/EPA), also evaluates all currently available scientific information on substances considered for placement on the Proposition 65 list.
What this means to you:
While the proposition was created to protect drinking water sources from chemical contamination, the scope of the law has expanded over the years. It now includes over 900 chemicals and also pertains to (but is not limited to) exposure through touch, inhalation, ingestion, or skin contact.
The Proposition 65 warning can now be found on products that may contain a small amount of over 900 chemicals or ingredients that the OEHHA lists as a carcinogen or reproductive toxicant. This includes vinyl, coatings, plastics, and much more. Many of the elements listed under Proposition 65 are common additives found in everyday items.
Because of the vast array of products that might contain one of the chemicals or ingredients on the list, we must include Proposition 65 warnings in our communications with you. We are required to use exact wording as specified by the state of California. While the warning sounds alarming, the purpose is to notify you of the potential risk so that you can make an informed buying decision.
FAQ's:
Why don't all distributors of exercise equipment provide warnings on their products?
Stamina Products complies with all federal and state regulations regarding toxic chemicals and heavy metals. And while we cannot control what our competitors do, we can make sure that our products comply with the requirements of Proposition 65 so our customers can make an informed buying decision.
Why are all products labeled instead of only those that are sold in California?
Our products are distributed nationwide. It would be very difficult to determine which products will ultimately be bought, sold, or brought into California. Therefore, to ensure that we are in compliance with Proposition 65 requirements, we are including the warning in all of our products.